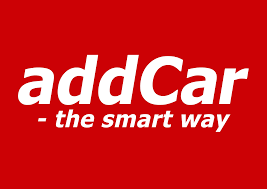 ---
Zero cancellation charge
No hidden fees
24/7 customer service
Basic info and car hire - AddCar
Location ID: 813
Supplier branch code: PVK
Address: Aktion Airport, 48100; 38.93203, 20.77341 | View on map
Vehicle where at: Airport
Special instructions: Proceed to the addCar office 50 meters from airport entrance
Meet & greet: No
Local currency: EUR
Exclusive: No
E-mail: reservation@addcar.com
Phone: +302682024449
Minimum and maximum period days: 1 day(s) - ∞ Unlimited
Minimal time to pick-up: 1 (h)
Out of hours drop-off: Disabled
Out of hours pick-up: Disabled
Business hours: Mon - Sun: 07:15 - 23:30, 23:31 - 07:14 (Out of Hours service times)
About AddCar
Location of the AddCar - your car rental service: The city office is to be found at the next address: Aktion Airport, 48100. For more information, click on a detailed map.
Car hire during peak season: Peak season lasts from May to August, but the busiest month is June. The lowest visit is in November due to bad weather. Waiting lines in peak season: AddCar is committed to serve its customers as promptly as possible. In peak season it may happen that the car rental procedure can take more time. To reduce the waiting time in the high season, AddCar sets an additional working place so that the process is speeded up by opening an additional queue.
Renting a car outside office hours: Both pick-up and drop-off of your hired car are possible out of opening hours. If car is returned late, they charge 1/3 of a day's charge for each hour up to 3 hours which counts as a full day. Car return is free of charge (except if a customer consists on the presence of our employee when drop-off), after leaving the vehicle in the rent-a-car parking area keys should be dropped to the return box in the front office counter, which is the same place where the key was given upon arrival. Car documents should be left in the glove compartment.
Petrol stations: We suggest you fill the tank near the Aktion Airport, due to AddCar's policy that the vehicles should be returned with a full tank.
Delayed flight: Without a proper insurance AddCar charge the full amount of the rental unless you prior to picking up the car have signed up for cancellation insurance.
During the normal business hours AddCar does not apply any fee for a delayed pickup. Nevertheless, they guaranty to hold the booked vehicle for 2 hours. (If a customer advises them about the off-schedule, they will modify the collection time accordingly.)
In case of arrival to the station out of opening hours, due to their General Terms and Conditions, they apply out-of-hour fee, even if the original collection time was at their normal daily opening hours and the delay occurred beyond the customer's responsibility. In this case we recommend that you claim the cost impact in connection with the delay from the airways company.
CAR HIRE AND TRAVEL TIPS
New to hiring a car? No worries. Our experts have all the answers for you.
You can find more articles about car hires and travel on our blog.